Memories from Julie Christiansen
The Aleda (Ah-lee-da) was my great grandfather, J.O. Lindem's boat. I think that he built it.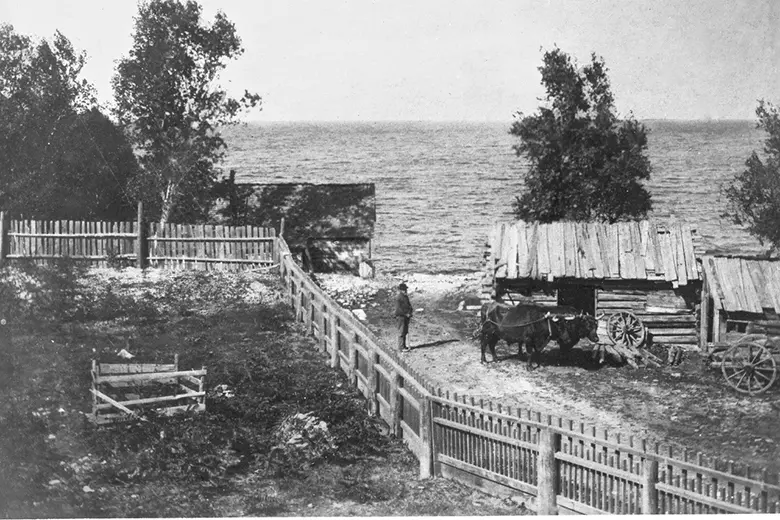 The original homestead down near the beach was – I think – J.O.'s brother's home and blacksmith shop – but I'm not sure about that. The ownership around that time is a little murky and the dates were "off" in the land records.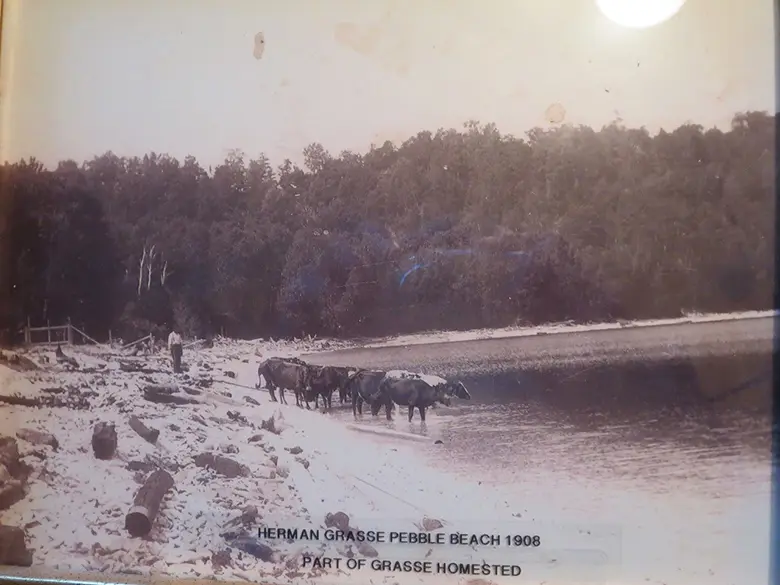 Pictures of Herman Grasse watering his cattle on what was his land. The first one is a "picture of the picture" which the Grasse family has up in their restaurant in Sister Bay.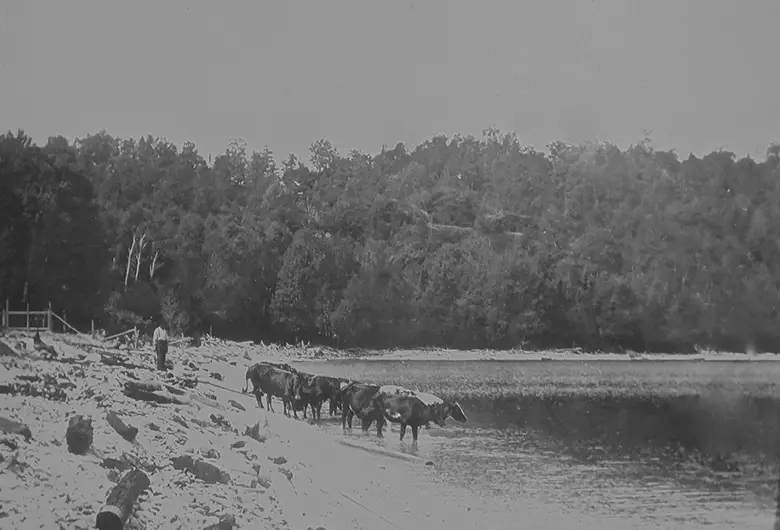 In the second photo it's funny to see Herman had a fence down onto the beach just as we have today – thanks to the good efforts of the Lubers.
You can just barely see the Erickson's pasture up on the hill. (two straight lines just off the center up in the trees) I remember being able to see out over the trees into the bay from that pasture. My dad painted several pictures of our bay from up there.
There was a lot of timber/logs on the beach when I was a kid (in the '40s – early 50s) from the timber business – evident on the Grasse's beach.
Thanks again for all your thoughtful care of our beloved bay!
– Julie Christiansen