The Door County Land Trust has protected more than 8,000 acres of the best wildlife habitat and natural scenery Door County has to offer. Protecting and caring for Door County's exceptional lands and waters is an effort sustained by broad support from members, local businesses, charitable foundations and the community.
Whether you choose to give through donations of time or resources, all supporters are vital to the ongoing protection and stewardship of Door County.
We are confident that the bold and inspiring vision to protect Door County's exceptional lands and waters forever will be realized so long as the partnership we have with the community remains strong.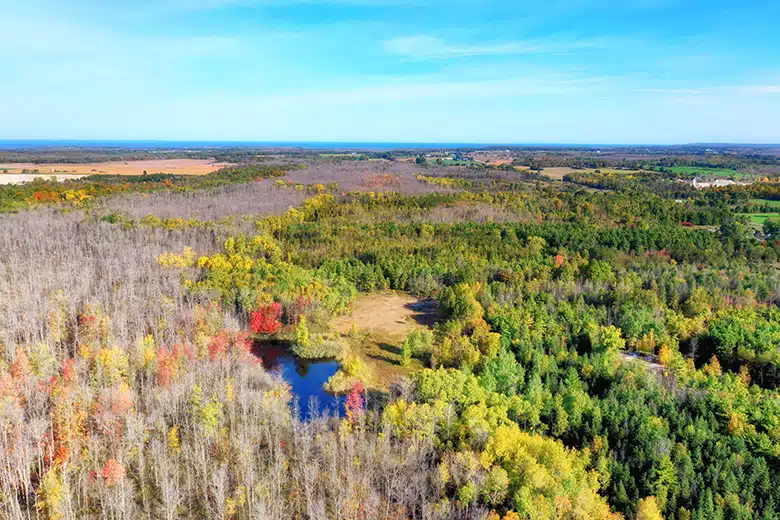 Conservation Easement a Gift to Southern Door Water Quality
Water quality in Southern Door has been handed a rare gift through a conservation easement agreement recently donated to Door County Land Trust. Owned by Patricia A. Nell, of Sturgeon Bay, the 158-acre property contains a portion of the headwaters of the Ahnapee River and surrounding wetlands that slow down...