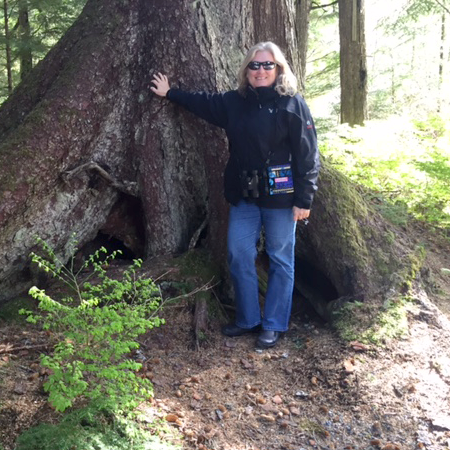 Terrie Cooper
Senior Land Protection Manager
"Having grown up in Door County surrounded and inspired by such natural beauty, I always dreamed of coming back home to work in the environmental field," shares Terrie. "In 1999, my dream came true when I was hired as Land Trust's second staff person! Over the past 20 years Terrie served in a variety of roles including membership, development, and now in land protection and community education. Terrie holds a M.S. degree from UW-Stevens Point in Natural Resources and Environmental Education and a B.S. from UW-Madison in Biology, Conservation and Education. She enjoys international travel, sea-kayaking, wilderness camping, biking, cross-country skiing, birding, snorkeling, and any other chance to be immersed in the natural world.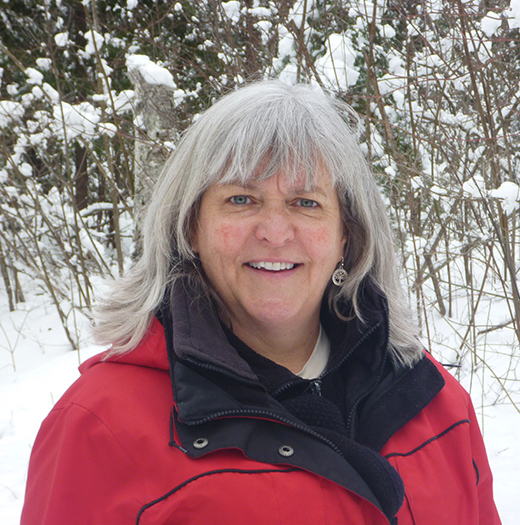 Amy Dwyer
Administrative Assistant
Amy Dwyer joined the Land Trust as an Administrative Assistant in September 2014, bringing with her a passion for the outdoors and twenty-year history of being a high school secretary. Amy's responsibilities include maintaining membership records, processing donations, and assisting with our hiking and event programs. She is often the first to answer the phone and looks forward to speaking with members. Amy enjoys camping, is an avid hiker and enjoys kayaking Door County's waterways, as well as learning more and more about this nature-filled environment. Since moving to Door County from the city she delights in living on a gravel road in the quiet of Ellison Bay.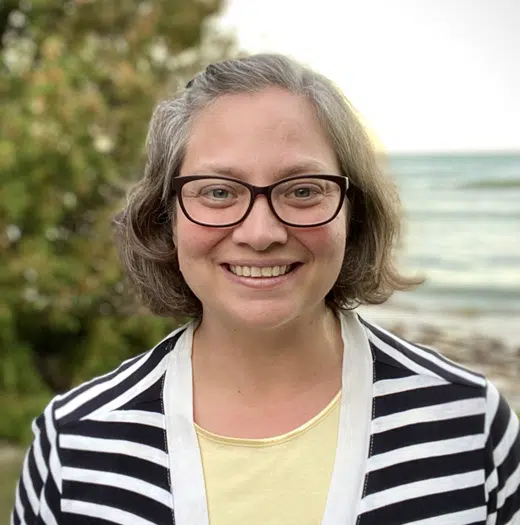 Carrie Ehrfurth
Land Protection Specialist
Carrie Ehrfurth joined the staff of the Land Trust in 2021. Carrie works as a Land Protection Specialist, handling land records and assisting with various land protection transactions. A native of Central Wisconsin, Carrie was happy to return to her home state after spending 16 years in Raleigh, NC working as a Historic Preservation Specialist. She will bring her experience with complex real estate transactions to her role at the Land Trust. Carrie earned her B.A. in Art History at Lawrence University, her M.A. in Art and Architectural History at Penn State University, and her MBA at Meredith College. She spends her time hiking, playing disc golf, and restoring a '49 Chevy pickup truck with her family.

Jesse Koyen
Land Program Director
Jesse joined the Door County Land Trust in 2017. As the Land Program Director, he oversees all land acquisition and stewardship efforts at the Door County Land Trust. Jesse grew up on Washington Island where he worked as a commercial fisherman, organic farmer, and in the family restaurant. He graduated from UW-Madison with a B.S. in wildlife ecology. Following a year as a research assistant in a wildlife climate change ecology lab at UW, Jesse served two years in AmeriCorps at a regional land trust near Boston, Massachusetts. After AmeriCorps he completed a M.S. in sustainability science at the University of Massachusetts-Amherst. He is happy to live in beautiful Door County where he and wife, Sam, enjoy gardening, birding, and sitting around a campfire with friends and family.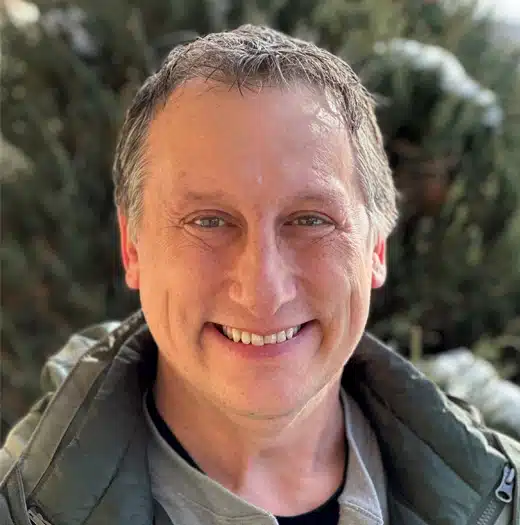 Brian Forest
Land Protection Manager
Brian joined the Door County Land Trust team in 2023 with over 20 years of conservation experience within organizations such as the Door County Soil and Water Conservation Department and The Ridges Sanctuary. Brian grew up in Institute, just north of Sturgeon Bay. He attended UW-Green Bay where many of his studies and research focused on the natural resources of Door County. Brian earned a Bachelor of Science in Earth Science, with an emphasis in geology and a minor in environmental science. After college, Brian spent time with The Nature Conservancy, as well as working for the Oconto County Land Conservation Department. When not consumed by the activities of his busy kids, Gavin and Gillian, Brian enjoys working on house and yard projects, hiking, kayaking, reading, playing the guitar or relaxing around a campfire.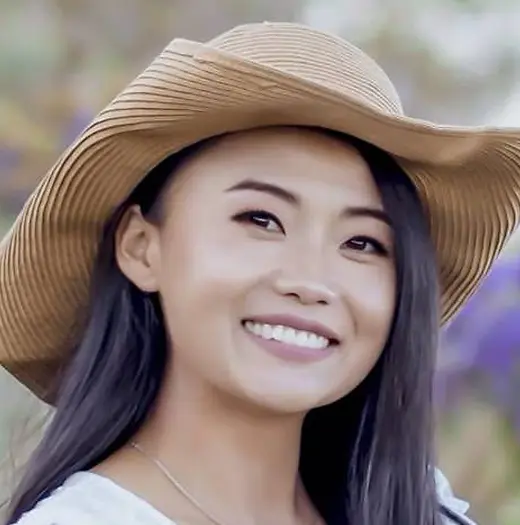 Tina Lee
Ecological Restoration Specialist
Tina comes to us with past experience working for The Nature Conservancy and brings a wealth of knowledge that will help improve critical habitats. As the Ecological Restoration Specialist, Tina fills a critical role by assisting with inventorying species, conducting habitat restoration, mapping, updating land management plans, and implementing other land stewardship activities. Tina has a B.S. degree in Conservation and Environmental Science from the University of Wisconsin – Milwaukee. During her free time, she enjoys canicross, hiking, and biking.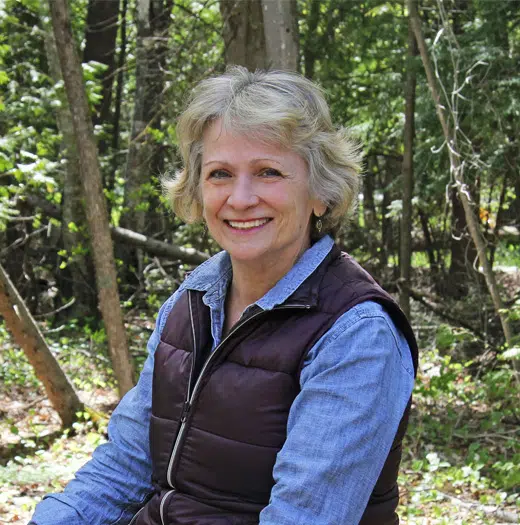 Kay McKinley
Communications Coordinator
Kay coordinates web content, social media, newsletters, and outreach events to both inform the public and celebrate the mission of the Land Trust. She brings a wealth of experience to her Communications Coordinator position. Her past responsibilities include staff photojournalist for daily print and broadcast news organizations, marketing director, hospital publications editor, graphic designer, and freelance writer and photographer.

Kay graduated with a B.S. in Journalism from the University of Wyoming and completed the photojournalism sequence at Arizona State University.

Growing up in the Chicago suburbs, it was her time in Wyoming that ignited her passion for the outdoors. That passion continues in her desire to aid in the protection of the environment.

Kay enjoys hiking, cycling, gardening, and painting in pastel. She is an avid cross-country skier when the snowfall permits.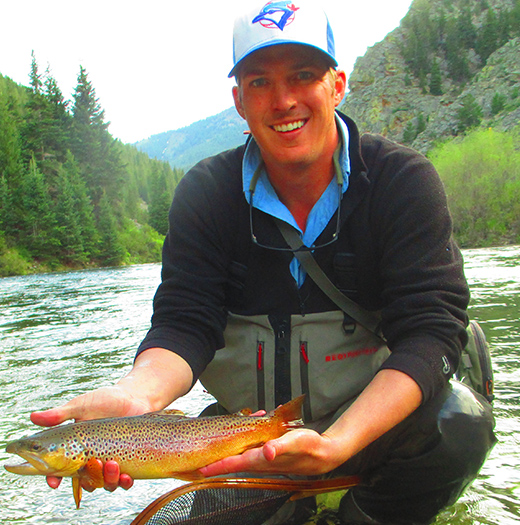 Drew Reinke
Conservation Easement Program Manager
Drew joined the Land Trust in January 2015 as the Land Protection Specialist. Drew works with private landowners to acquire new conservation easement properties and steward existing conservation easement properties. A Wisconsin native, Drew spent a significant amount of his youth exploring the outdoors which ultimately led him to the land conservation field. Prior to returning to the Midwest, Drew spent 7 years working in the Pacific Northwest, including 5 years at the Inland Northwest Land Trust in Spokane, WA. Drew's credentials include a Master of Natural Resources degree from the University of Idaho, a Natural Resource Management degree from UW-Stevens Point and a Master Fly Fishing Certification from his golden retriever friend. Drew and wife Jess enjoying spending their time camping and fly fishing with their favorite buddies, Lupine and Trout.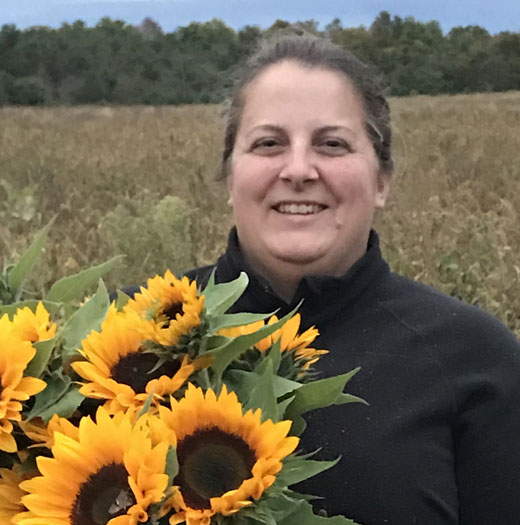 Kristi Rice
Administrative Director
Kristi joined the Land Trust staff in 2008. As Administrative Director, Kristi oversees the administrative and financial management of the Land Trust. Prior to working for the Land Trust she worked in banking and trust operations. Kristi earned a B.B.A. degree in Finance and Marketing from University of Wisconsin-Milwaukee. Kristi grew up in Sturgeon Bay, and now lives outside of Sister Bay, near the Land Trust's Three Springs Nature Preserve. She enjoys growing vegetables and flowers on the farm she operates with her husband, Morgan. When not working or farming, she can be found enjoying Door County, cooking, and escaping to big cities.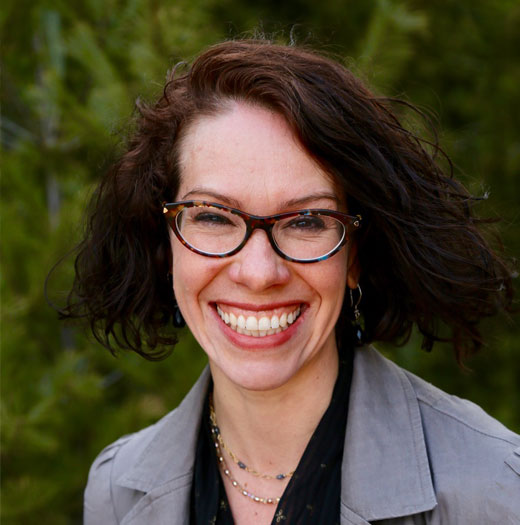 Cinnamon Rossman
Director of Charitable Giving
Cinnamon Rossman joined the staff of the Land Trust in 2012. After five years of coordinating the Door County Land Trust's communications and events, her responsibilities now include working more closely with members and donors to build community support for the Land Trust's mission. She has dedicated the majority of her professional career to non-profit fields over the past 15 years, and believes deeply in the power of the arts and the environment. Cinnamon grew up trekking the cedar swamps near Mud Lake, collecting antlers, feathers, skulls and little wonders found along the way. She earned B.A. degrees in Studio Art and in English Literature, both from Alverno College. She spends her time creating art, painting nature, paddling the county's waters, and putting miles on her hiking boots.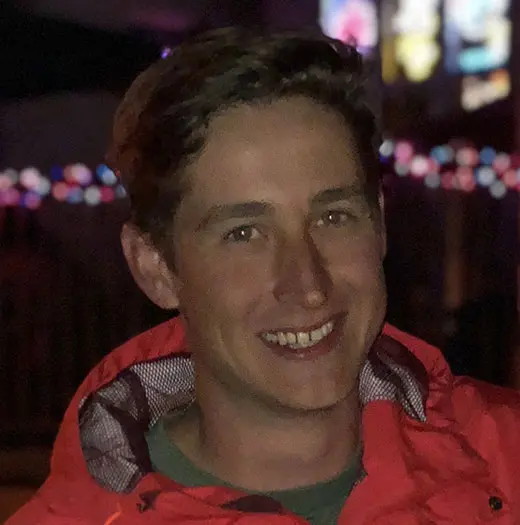 Thomas Stasiak
Land Stewardship Coordinator
Thomas, a Door County native, joined the Land Trust as the Land Stewardship Assistant in June 2019. He attended South Dakota School of Mines and Technology where he was also a collegiate soccer player. Thomas graduated in 2017 with a Bachelors of Science in Geology, perfecting the skills needed for a land stewardship position. Before working with the Door County Land Trust, Thomas worked alongside the United States Geological Survey to create 3D aquifer models in western South Dakota. He is happy to be back home in Door County, and when not in the field for work, enjoys being outside as an avid hiker, mountain biker, and backpacker.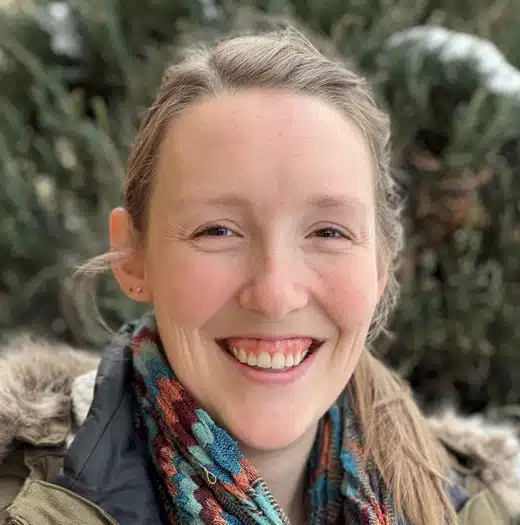 Paige Witek
Community Conservation Coordinator
Paige joined the Land Trust staff in January 2023. As the community conservation coordinator, Paige engages the Door County community in meaningful natural resources stewardship, environmental education, and ecological research. She is energized to involve volunteers in the Land Trust's mission of protecting our peninsula's land and water. Paige grew up on the west side of Green Bay, loving the outdoors and fascinated by all its creatures. She graduated from UW – Madison with a Bachelor of Science in zoology and a certificate in environmental studies. After a variety of professional and personal experiences in the field, she developed a strong passion for environmental education and connecting people to nature. Before joining the Land Trust, Paige spent five years in Missouri working as an education and outreach coordinator, developing many impactful community programs and partnerships. She is excited to do this meaningful work in her home state of Wisconsin. In her free time, you'll find her birdwatching alongside her partner, Erik, peering through binoculars to enjoy any bird that flies their way.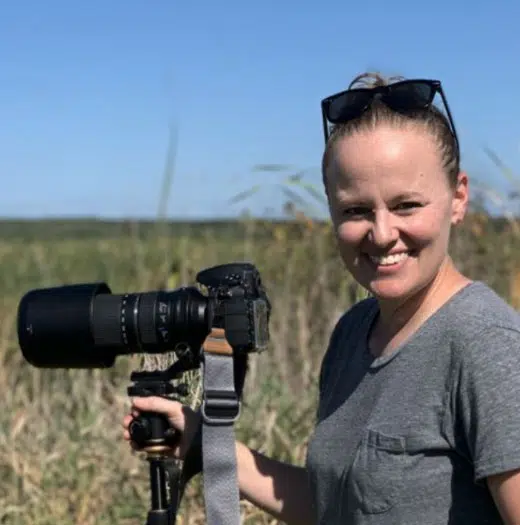 Emily Wood
Executive Director
For over 10 years Emily Wood has been a noteworthy leader in the conservation-nonprofit space. Since 2017 she has been the executive director of the authorized affiliate of the National Wildlife Federation in Indiana. In this role she has been a key player in regional conservation efforts like the Great Lakes invasive carp strategy and Indiana's monarch butterfly conservation plan. Additionally she has served as a wildlife and natural resource conservation advocate working at the local, state and federal level on passing bipartisan legislation such as the Great American Outdoors Act, Great Lakes Restoration Initiative (GLRI), the reauthorization of the Land and Water Conservation Fund (LWCF), and the Recovering America's Wildlife Act. Prior to her time in natural resource conservation Emily worked for 12 years in public horticulture specializing in the utilization of native plants. She has served as a horticulturist at the Indianapolis Zoo and White River Gardens, and at the historic Garfield Park Conservatory and Sunken Gardens in Indianapolis, IN. She moved into the nonprofit realm in 2013 as the director of a community Green Space program at Keep Indianapolis Beautiful, Inc. During this time she also launched a youth professional development program in partnership with the City of Indianapolis providing horticulture maintenance for the city's pilot green stormwater infrastructure projects. Emily is an avid hiker, angler, photographer, and native plant enthusiast. She holds a Bachelor of Science in wildlife biology from Ball State University in Muncie, Indiana..