9 Acres Donated at Chambers Island Nature Preserve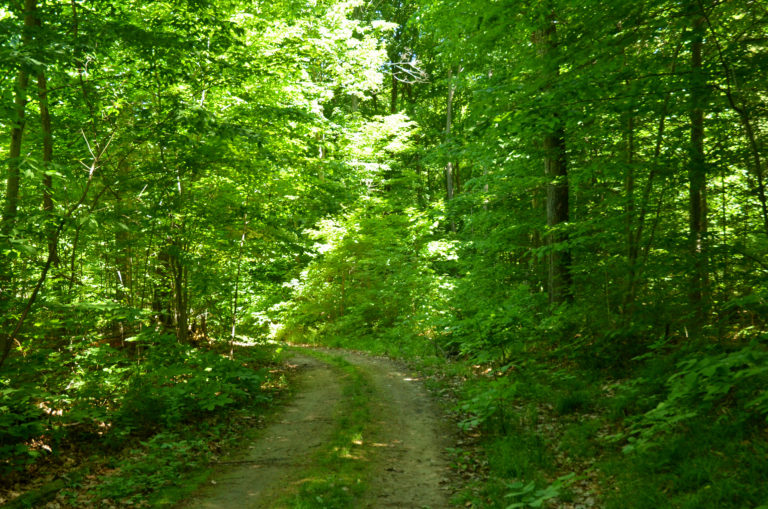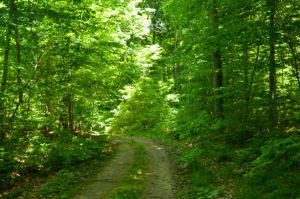 Door County Land Trust is pleased to announce the donation of 9 acres of land at the Chambers Island Nature Preserve. The donation of land, made by Pete and Fawn Rogers, long-time summer visitors on the island, is the fifth conservation project to be completed on Chambers Island during 2018. The donated land connects other protected lands within the large contiguous forest on the interior of the island. Chambers Island is recognized by Door County conservation partners as a high priority wildlife habitat primarily because of the number of species of birds which migrate and nest on the island, as well as its unique forests and wetlands. The mesic forest, comprised of sugar maple, red oak, American beech, hemlock, and red maple, is home to a variety of wildlife and insects.
"The Door County Land Trust is a great organization for preserving land in its natural state for everyone to enjoy," says Chambers Island land donor Pete Rogers. "We're happy to see wild lands protected from development."
Land Program Director Julie Schartner says, "We are grateful for Pete and Fawn Roger's generosity and for their vision to help protect this ecological gem. Their love of the land and the island will be honored forever and they leave a lasting legacy for future generations."
In 2013, islanders defined a vision for the nature preserve to 'Save—Sustain—Study' and the work towards these ends has been significant. The partnership between Chambers' landowners and the Door County Land Trust has resulted in nearly 700 acres of land protection, ongoing efforts to remove invasive plant species and improve wildlife habitat, and an intensive ecological inventory of the island called a BioBlitz, which documented several species never before recorded in Door County.
Additional lands have been identified for future protection and efforts to remove invasive plants are planned for 2019. Door County Land Trust and islanders continue fundraising to meet a goal of $350,000 for additional land protection, long-term care of the property, and the removal of invasive species.
About half of the funds necessary to protect the Chambers Island Nature Preserve have come from donors—individuals and families who care deeply about the care and protection of the special places in Door County. Without private support, protecting nature preserves and caring for the Land Trust's 28 miles of hiking trails would not be possible.
It takes a community to make the vision of protected healthy lands and waters a reality. Whether you hike, birdwatch, hunt, fish or enjoy a walk with your family, Door County Land Trust is here to Protect What You Love. The community is invited to join the effort to protect special places throughout the county by making a donation online.
For more information about giving to protect what you love, please contact Door County Land Trust Development Director Cinnamon Rossman, (920) 746-1359 or [email protected]. Follow Door County Land Trust on Facebook and Instagram.
About the Door County Land Trust
The Door County Land Trust's mission is "To protect Door County's exceptional lands and waters…forever."  It is a nonprofit, community-based organization that actively works to conserve land via the purchase or acceptance of donations of land or conservation easements. Founded in 1986, the Door County Land Trust has protected more than 8,000 acres from Washington Island through southern Door County.
Trail maps for 14 featured Door County Land Trust nature preserves may be found on our website, hiking map and trail map apps. These preserves are open year-round to the public at no charge for hiking, cross-country skiing, wildlife observation, hunting, and other low-impact, non-motorized recreational activities. For more information and to become a Land Trust member visit www.doorcountylandtrust.org or call (920)746-1359.  
# # #