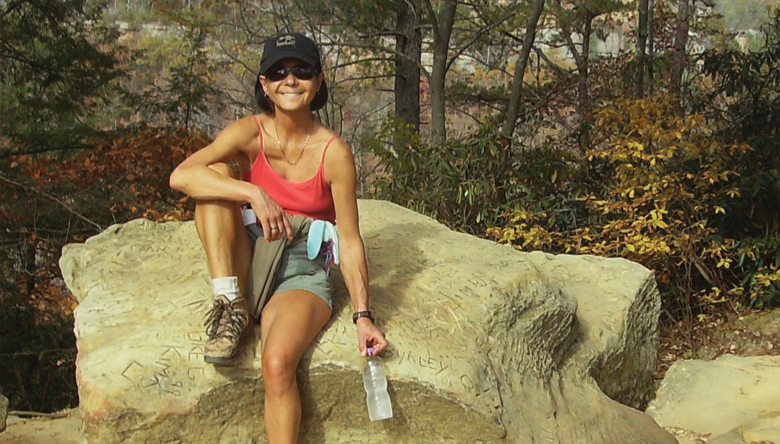 After fifteen years growing and shaping the land restoration and stewardship program, land restoration specialist Jodi Milske is retiring. Milske's role in bringing state and federal funding for land restoration work has been vital to the success of the Door County Land Trust's nature preserve stewardship. She is responsible for hundreds of thousands of dollars in grant awards used to remove invasive non-native plants and reintroduce native species at nature preserves throughout the county.
Among Milske's most important contributions to the Door County Land Trust is the development and growth of the successful grant-funded restoration program. Early grants were small sums of money used to purchase supplies and equipment, but Milske says, "Success begets success." The Land Trust now has granting agencies asking for ideas on how best to spend remaining funds. Milske's management of restoration programs demonstrates to grantors Door County Land Trust's effectiveness and diligence in a competitive field.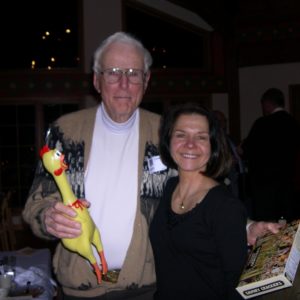 "On behalf of its board of directors, members and staff, we sincerely thank Jodi for her many years of service to both the Door peninsula and to the people of Door County," said Door County Land Trust executive director Tom Clay. "Jodi's unwavering passion for the land is truly inspirational."
Milske's personal land ethic has been a key to the impact of her program management. "Removing invasive species is just one step. Restoring and planting native vegetation returns the land to a state of natural equilibrium. Once balanced, the land has the ability to heal itself."
Land program director Terrie Cooper showed her appreciation of Milske's work, saying, "the Door County Land Trust and the entire community thank Jodi for her outstanding commitment to building a solid foundation for our stewardship and restoration program that will allow us to continue meeting the challenges of managing and preserving the rich and diverse natural heritage we are so blessed to have in this county.
The Sturgeon Bay Ship Canal Nature Preserve's sand dune habitat is one example where results of Milske's carefully implemented restoration projects are evident. She says, "the Pitcher's dune thistle population the first year was just 864 individuals."  Milske planned and managed professional contractors and teams of volunteers to remove an invasive plant that was overcrowding the federally threatened dune thistle. "In the span of just a few years the population has increased to more than 4000, making this one of the most robust populations on the great lakes."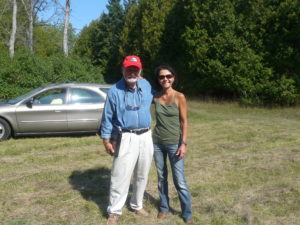 Milske's legacy at the Door County Land Trust is a solid land restoration program.  "The Land Trust's stewardship crew started with just a few people working from the trunks of their cars with tools they brought from home." The current slate of projects includes one the largest restoration projects in Door County Land Trust's history, bringing more than 300 acres at several nature preserves back to ecological health with the help of private contractors, dozens of volunteers, and neighboring property owners.
Milske had previously worked with The Nature Conservancy as a conservation assistant. When she joined the Door County Land Trust she was able to forge a partnership between the two organizations that resulted in the creation of the Door Stewardship Alliance (DSA), a coalition of volunteers who work to maintain native habitats on lands owned by both organizations. The DSA volunteer coalition continues to support both organizations to this day.
Milske was also responsible for introducing GIS mapping technology to the Door County Land Trust, enabling development of specialized maps for conservation planning. She was a founding member of the Door County Invasive Species Team (DCIST) which still operates, partnering with private landowners to plan for and manage invasive species on their lands.
The Door County Land Trust will continue to monitor and care for the places that have undergone restoration, thereby upholding the mission to protect Door County's exceptional lands and waters…forever.

Print Friendly