Read Latest "Landings" – Spring 2018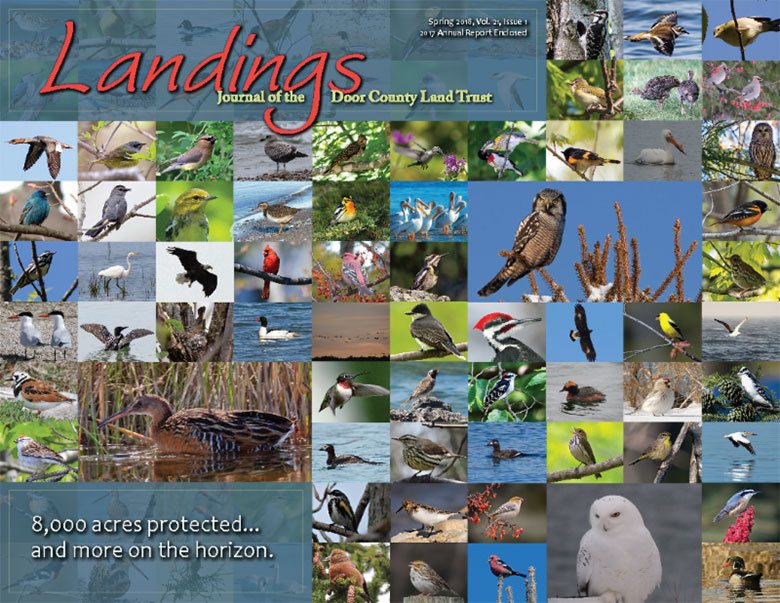 This is a milestone year for international, state and local natural resources conservation. In 2018, we celebrate the 100th anniversary of the International Migratory Bird Treaty Act and we mark the 50th year of Wisconsin's Department of Natural Resources. And here in Door County, we are poised to implement our most aggressive land management work plan in the history of the Door County Land Trust.
Read all about it in the Spring 2018 issue of Landings, Journal of the Door County Land Trust!