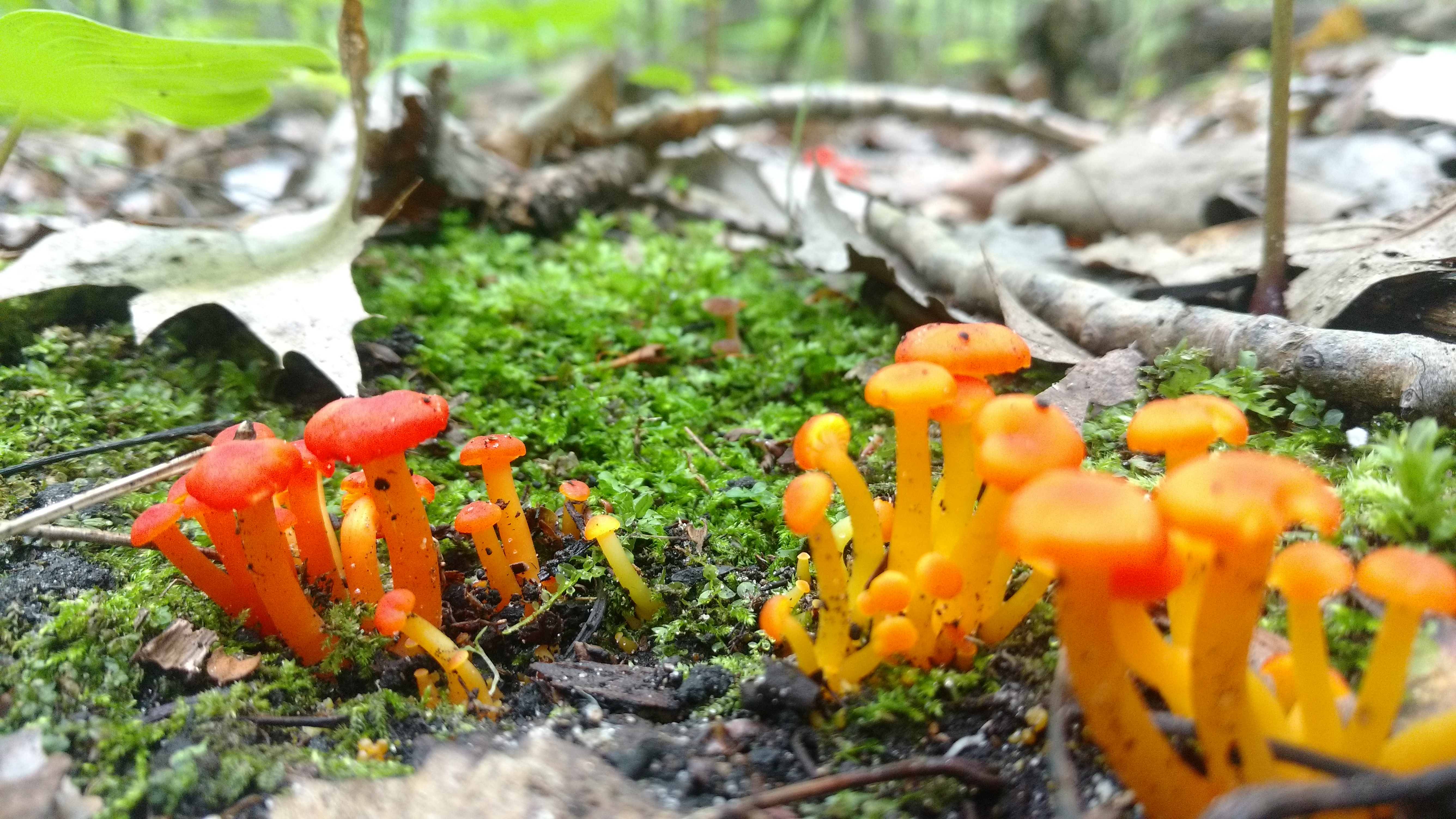 Gift Exchange
By Francha Barnard,
Door County poet and volunteer
As for me, on a trail hike,
you wouldn't want me to lead;
can't identify
the ten different mushrooms
or four or five ferns we'd see.
Can't tell the various orchids apart
or the birdsong we'd hear nearby;
can't even find the bird in the tree.
But that walk in the woods alone
on any given calendar day
yields gifts abundant, unbidden;
yields lessons unexpected.
How do you hold the kingfisher
just seen at the Ship Canal shore,
and minutes later, a pileated woodpecker
flying up before you from the woods?
How do you value lichen lacing
fallen trunks in Lautenbach Woods;
bats leaving the barn at Three Springs
to do their evening dance with insects?
How do you repay for all this —
this offer of secluded spaces
where you go to sit, to look, to listen,
to write or draw or paint?
You find your fit in this diverse group
You offer yourself (known talents or not)
You repay what's been offered to you.
Ca Ching! Exchange…..  You volunteer.
____________________________
This poem was written for and read aloud at the October 1 event 'Widening the Circle,' in which several volunteers spoke passionately about the joy of volunteering with the Land Trust. To hear more from Land Trust volunteers and to learn how you can help, visit www.DoorCountyLandTrust.org/volunteer.
Photo: Mushrooms at White Cliff Nature Preserve by Jesse Koyen