Kangaroo Lake Nature Preserve Hike
3:00 pm - 5:00 pm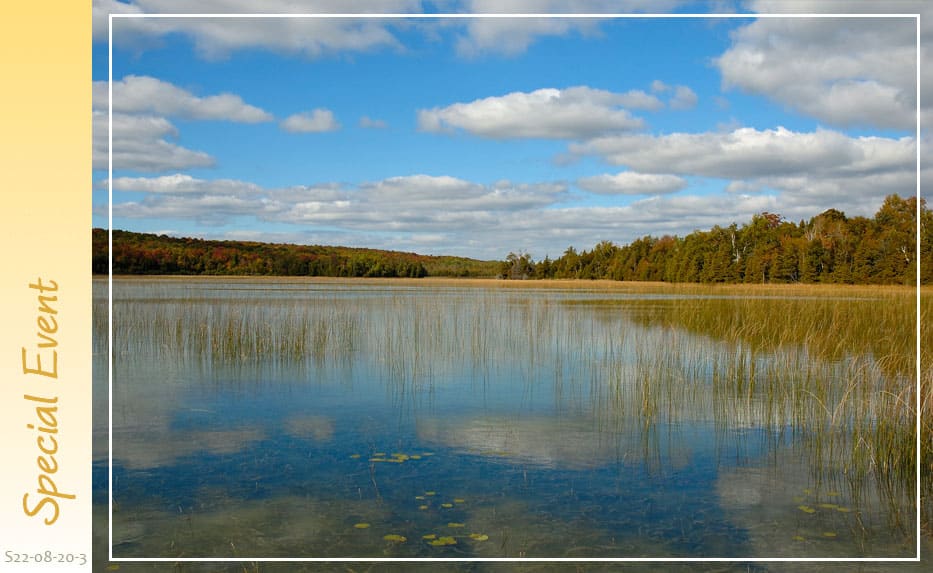 ---
With over 700 acres protected by the Door County Land Trust and The Nature Conservancy, Kangaroo Lake Nature Preserve is one of Door County's ecological gems, providing an excellent habitat for a host of unique plants, birds, and animals. As you hike the moderate 1.5-mile trail, you'll discover a plethora of summer wildflowers in the meadows and learn easy ways to identify several species of trees. The trail slopes down the Niagara Escarpment gently to the lake, where you view waterfowl and cranes on Kangaroo Lake. This preserve contains Peil Creek, Kangaroo Lake, and Heins Creek, which all drain into Lake Michigan. It's home to boreal, northern hardwood, and wetland forests; as well as old field and a stunning lakeshore. As trails are moderately challenging, with inclines coming up from the lake, please wear good walking shoes. Bring bug repellent and water.

Hike Leaders: Marilyn Hansotia, Sandy Miller,
and Land Trust staff members Terrie Cooper and Julie Schartner
Hike starts at 7912 N Maple Rd, Baileys Harbor, WI 54202
– park on the west side of the road

Online registration for this event has ended.