Door County Land Trust Acquires Critical Habitat on Chambers Island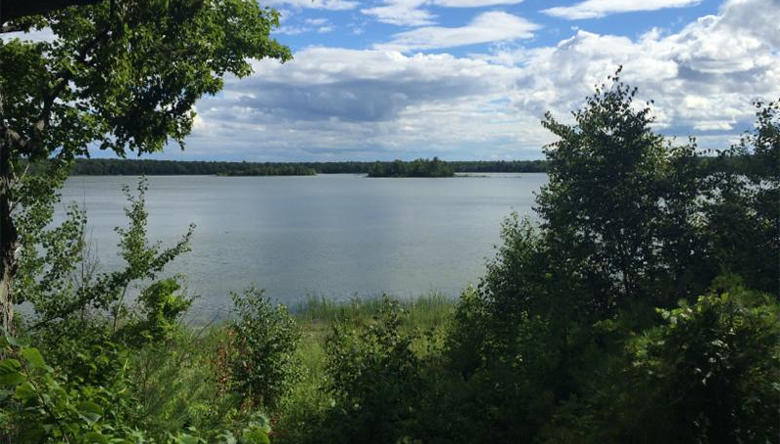 The Door County land Trust (DCLT) is proud to announce first, the acquisition of 113 additional acres for the Chambers Island Nature Preserve and second, a $150,000 grant from the David V Uihlein Sr. Foundation of Milwaukee toward acquisition of additional land for the preserve.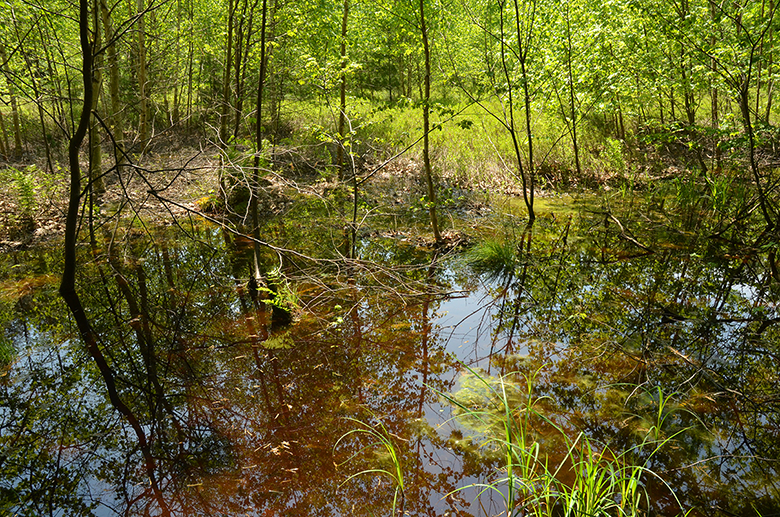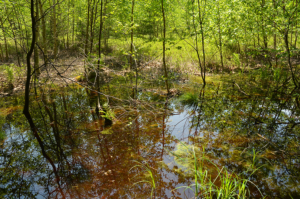 With these acquisitions, the Chambers Island Nature Preserve (CINP) now stands at 487 acres of high quality forest, wetlands, and interior shoreline of Lake Mackaysee. The Uihlein Foundation's grant, its latest for the project, is a keystone in fund-raising efforts by DCLT and the Chambers Island Nature Preserve committee for the remainder of the preserve.
Door County Land Trust thanks the foundation, DLCT members, other private individuals and foundations, and the Knowles-Nelson Stewardship Grant Program for funding the 487 acres acquired to date.
When completed, the Chambers Island Nature Preserve will be the largest of fifteen nature preserves owned and managed by the Door County Land Trust. At its completion, several trails will be installed while the majority of the protected lands will remain a wilderness area. Chambers Island stands as a significant migratory bird stopover, attracting hundreds of bird species with its forage and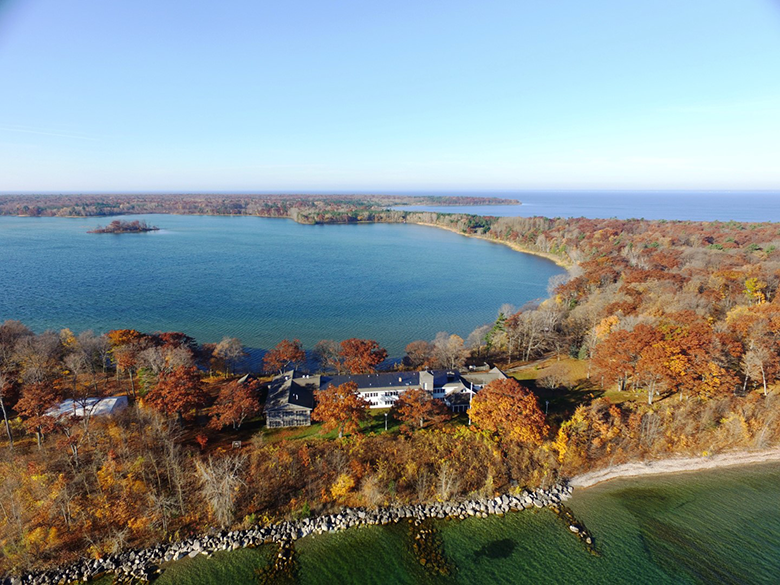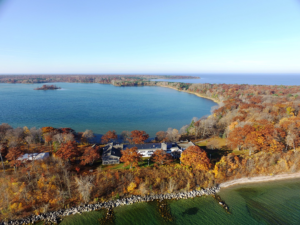 nesting habitat.  This new acquisition includes a 15-acre leather-leaf muskeg (bog), the only one found in Door County.
The Door County Land Trust and CINP partnership was established in 2014 to forge the permanent protection of wildlife habitat and manage the protected land in perpetuity.  Long-time Chambers Island landowner and CINP committee co-chair Dr. Suzanne Fletcher said, "Our goal is to create a nature preserve that protects the interior forests of the island and to advance our understanding of Chambers Island biodiversity, thereby protecting the island's role in the Great Lakes ecosystem."
According to Door County Land Trust Executive Director, Tom Clay, "The continued successes in permanently protecting the naturally and culturally significant environs of Chambers Island are a boon to the Land Trust and the Door County community.  We are pleased by our partnership with a community of passionate supporters who care deeply about the health and long-term protection of ecologically fragile land in Door County, of which Chambers Island is part."