Conservationists of the Year – Chambers Island Nature Preserve Executive Committee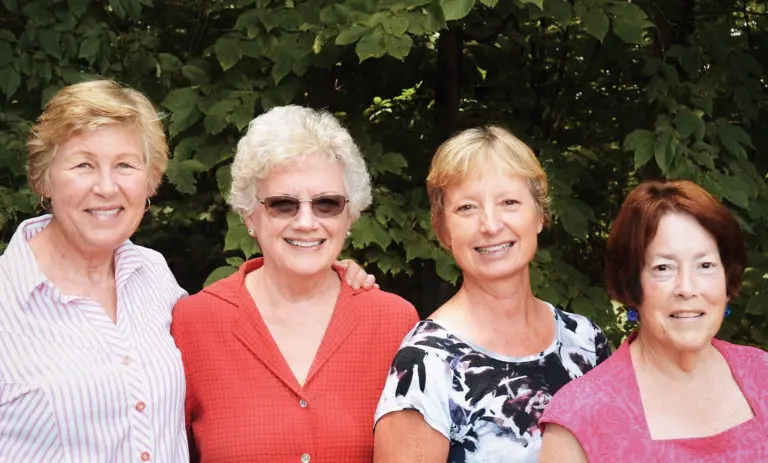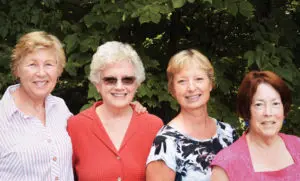 Gathering Waters, Wisconsin's Alliance for Land Trusts
is excited to honor as part of the
Land Conservation Leadership Awards
Chambers Island Nature Preserve Executive Committee
as Conservationists of the Year
Conservationist of the Year – Chambers Island Nature Preserve Executive Committee is made up of a team of four women who own property on Door County's Chambers Island: Mary Brevard, Suzanne Fletcher, Barbara Frank, and Mary Jane Rintelman. Appreciating what a truly unique ecological-gem the island is, they set out to create a thousand-acre preserve on it. With a clear vision, plan, and unmatched resolve, they have demonstrated their commitment and leadership. By the end of this year, nearly 850 acres will have been permanently protected as a direct result of their extraordinary efforts.
The formation of Chambers Island began 450 million years ago and today it boasts many significant natural features and incredible biodiversity. Its human history is comparatively brief, featuring the Potawatomi as some of its first inhabitants, followed by European voyagers and missionaries. The last permanent residents on the island headed to the mainland over 100 years ago. Today, other than the Chambers Island Lighthouse Park and a few dirt roads, the island is privately owned and remains rustic.
Over the years, as Mary, Suzanne, Barbara, and Mary Jane learned more and more about what a truly unique ecological-gem the island is, they began to develop a vision and plan for protecting it. In 2013, they presented a thirteen page "Proposal to Create a Thousand-acre Nature Preserve on Chambers Island" to the Door County Land Trust. And so their nearly five-year venture began.
This exceptional group of four has faced and overcome incredible challenges to raise over $1.8M in private donations to create the Chambers Island Nature Preserve. And their efforts have paid off. By the year-end, close to 850 acres will be permanently protected from development and will receive ongoing care from Door County Land Trust.
The Chambers Island Nature Preserve executive committee's vision and accomplishments, are an inspiring tale of extraordinary commitment to protecting the lands, waters, wildlife, and ways of life that make Wisconsin so very special.


Chambers Island Nature Preserve Executive Committee:
Mary Brevard
Suzanne Fletcher
Barbara Frank
Mary Jane Rintelman


For more information, visit gatheringwaters.org