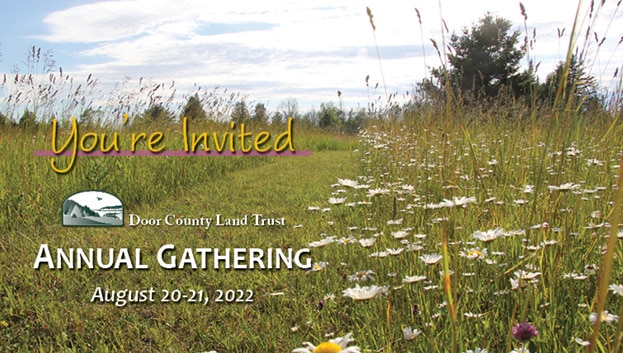 Annual Gathering Celebration
Sunday, August 21, 2022
3:00 pm - 6:30 pm
Adults: $45, Children under 12: $20
Event held rain or shine.
Reserve tickets online today or call our office at 920-746-1359.
Cancellations received by August 13, 2022 will be refunded.
---
Tending to Nature's Wild Places
After so much social distancing, it's time for us to gather and celebrate the conservation successes we've accomplished together since our last Annual Gathering. The Land Trust now protects 23 more properties--totaling more than 700 additional acres! One of our successes has been the hire of our new Executive Director, Emily Wood. Emily looks forward to meeting you. We hope you'll take this opportunity to learn more about her!
Tickets are $45 each for adults.
$20 each for children 12 and under.
Register for the Annual Gathering before Noon on Friday, August 12!
Evening Program
3:00 pm • Social
Meet our new Executive Director, Emily Wood!

Art Raffle • Refreshments • Live Music by Cathy Grier + The Troublemakers
4:30 pm • Dinner and Dessert Buffets Open
5:00 pm • Program
Welcome • Donna Hake, President of Door County Land Trust
Conservation and Community • Emily Wood, Executive Director
Recognitions and Closing • Cinnamon Rossman, Director of Charitable Giving
Art Lottery Drawing • Kay McKinley, Communications Coordinator

Peter Ciesla • Liz Maltman • Rob Williams • Russ Feirer
Dan Eggert and more…

Register for Saturday, August 20th hikes: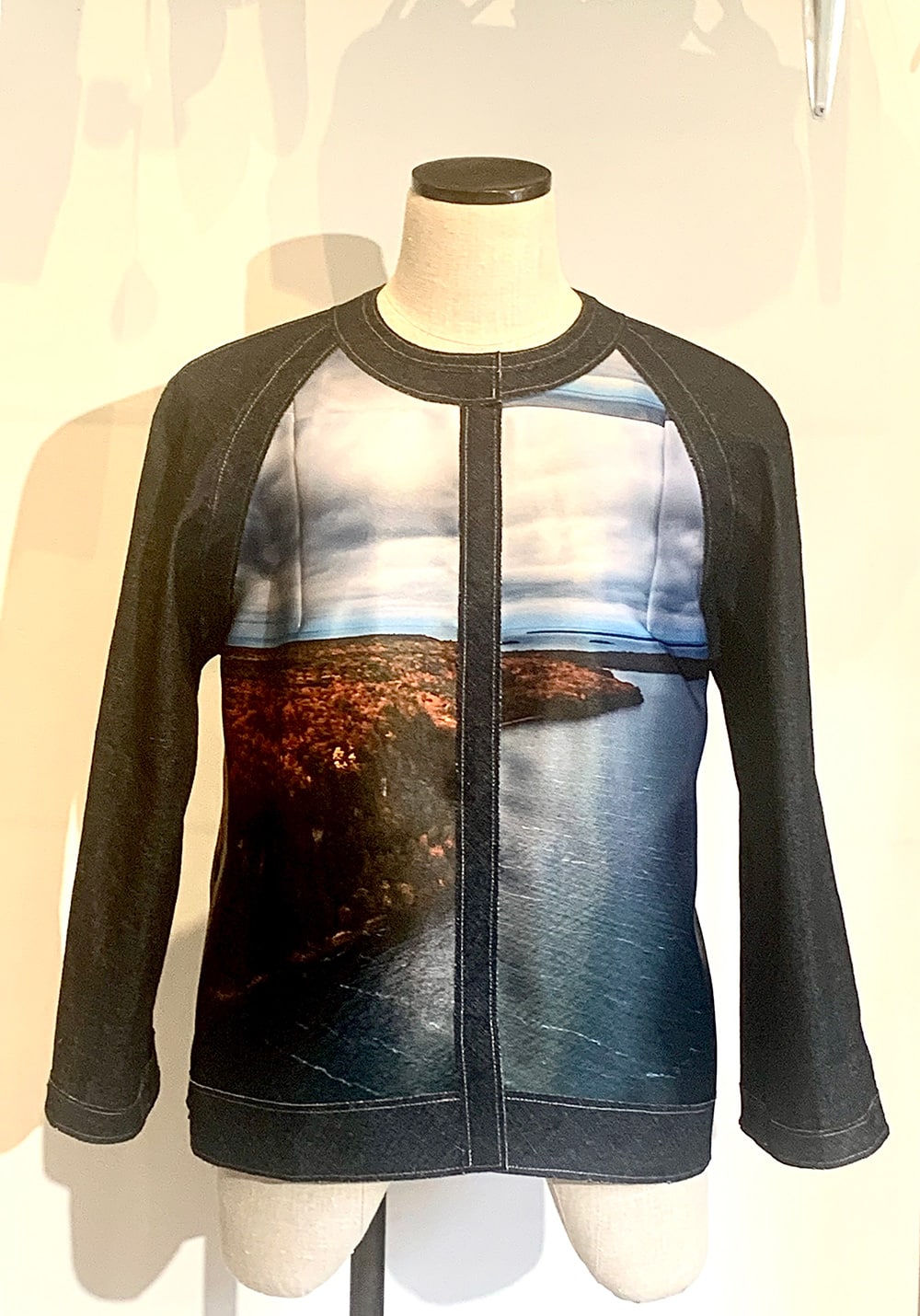 PETER CIESLA & DAN EGGERT
Clothing designer Peter Ciesla and photographer Dan Eggert have combined their talents to create a jacket that is truly unique. Peter's jacket design is created from fabric printed with Dan's photographic image.
PETER CIESLA
Peter Ciesla is a fiber artist/designer who emigrated to the United States from Wroclaw, Poland in 1991. He came with a background in art and costume design. In 1993, he started his own business, Creative Apparel Design, a couture custom clothing studio on the North Shore of Chicago. For 10 years, Peter worked with a small group of customers, while at the same time traveling the country with his one-of-kind coat design.   www.bazylistudio.com
DAN EGGERT
Freelance photographer Dan Eggert is the former Photo Editor of the Peninsula Pulse newspaper and Door County Living magazine. In addition to taking photographs, he's also an avid snowboarder, skateboarder, mountain biker, and accomplished bass player who has been known to sit in with various Door County musicians and bands when the mood strikes. His favorite subjects are Drone Flying, landscapes, Night Sky, Musicians, and Artists, which goes to show that life does indeed imitate art.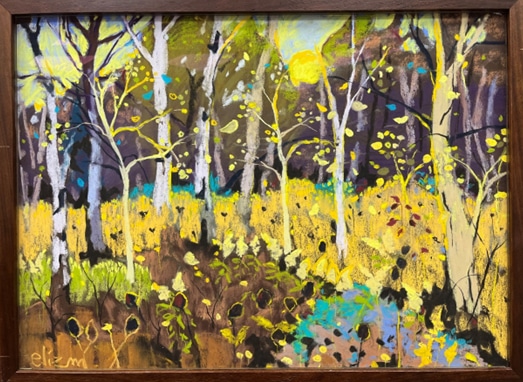 October Poplars
(painted at Oak Road Preserve)     Plein air pastel on paper
Liz spent most of her summers in Fish Creek, WI while growing up in Chicago. In 2004, Liz discovered landscape painting en plein air, her first foray into fine art. She has always been a silent sports enthusiast and finds plein air painting perfectly complimentary to this type of lifestyle and paints outside whenever possible, working in both pastel and acrylic.
lizandrick.com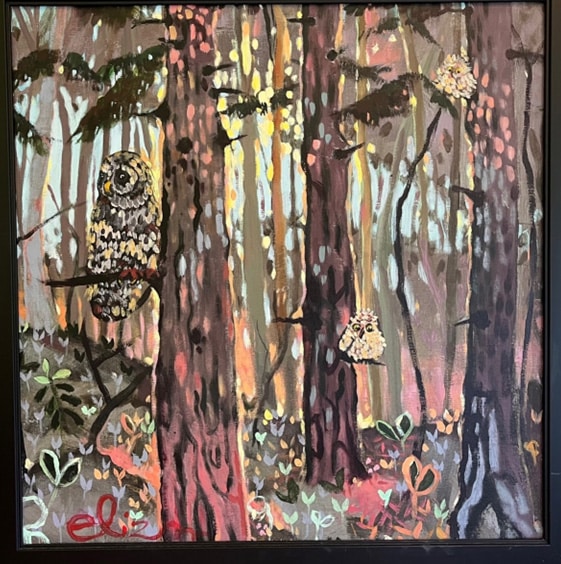 Owl Family     Plein air acrylic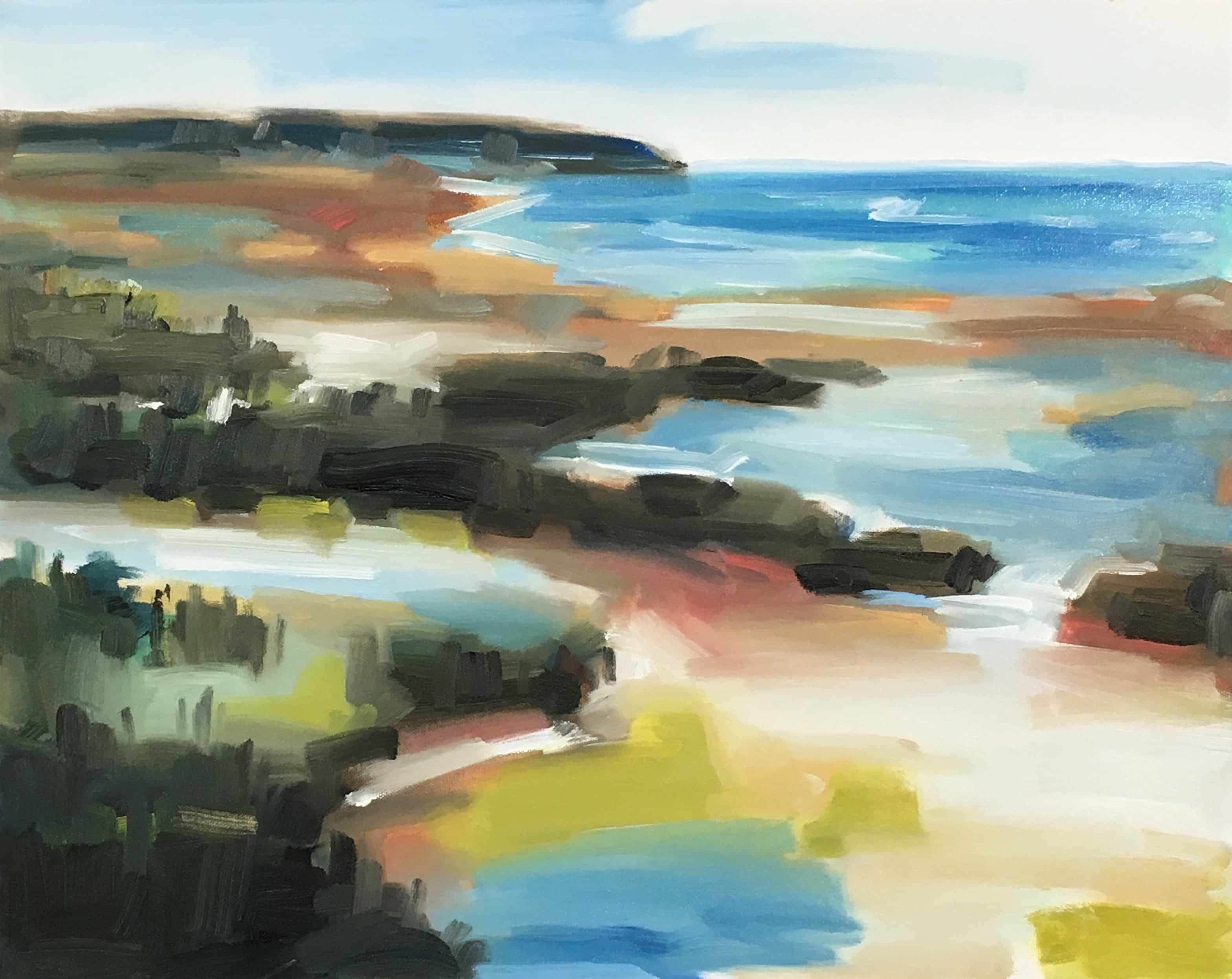 Rugged Shore, Distant Point    Oil
Rob is inspired by the ever-changing rural landscape of Door County. When painting in his Ellison Bay studio, Rob translates its rugged beauty to his version of a contemporary landscape painting...pushing color, design, and his loose painterly style to create something fresh and new. He combines plein air painting with photos and sketches as springboards for his work in oil or watercolor.

Rob received an M.A. in Art from the University of Illinois. He then taught art to high school students in the Chicago suburbs prior to his move to Door County in 2004.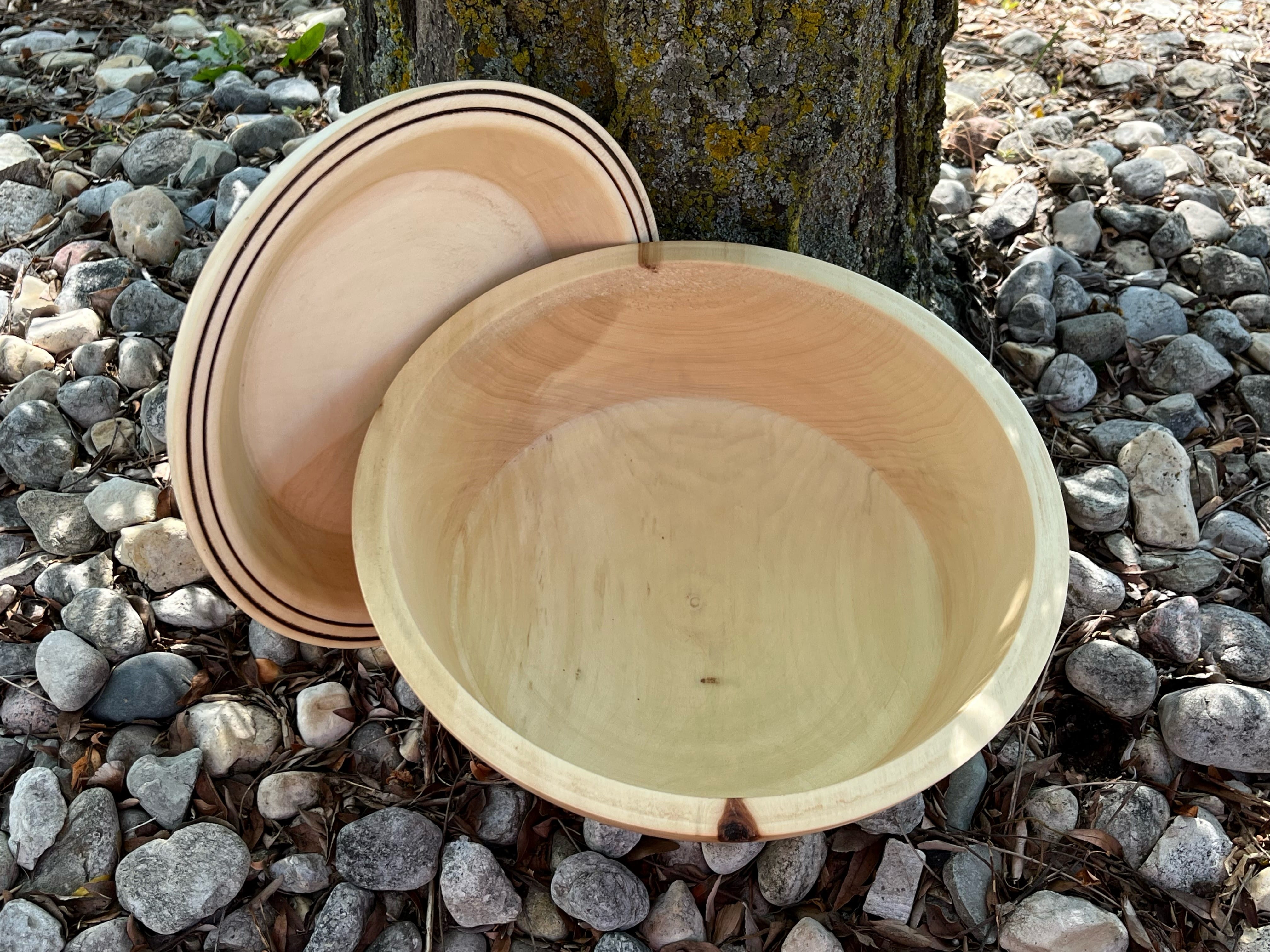 Chambers Island Poplar Bowls    Wood
A resident of Door County, Russ creates bowls from native woods. His love of the environment has made him a consistent donor to Door County Land Trust auctions.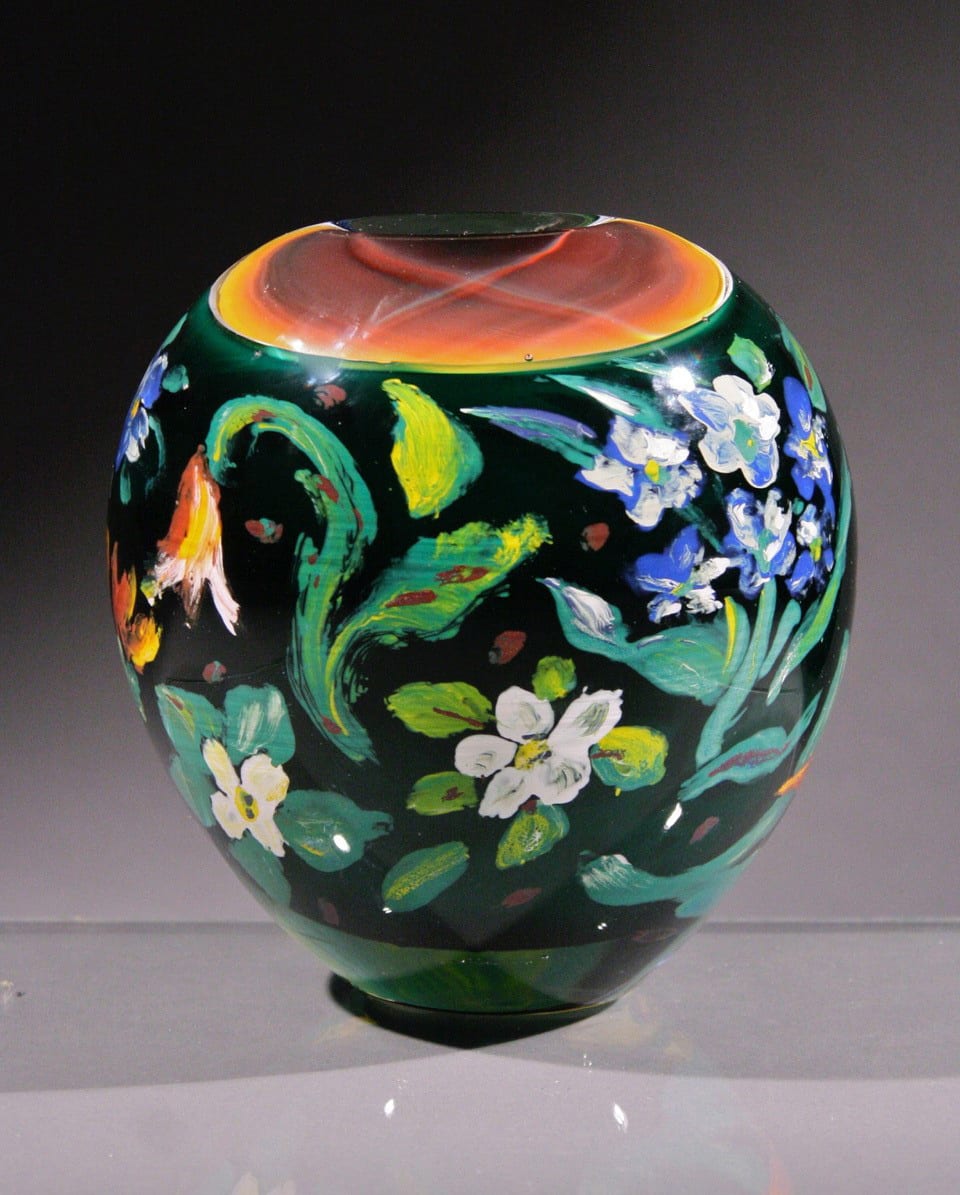 STEPHANIE TRENCHARD and
JEREMY POPELKA
Glass Boule    Blown glass
Popelka Trenchard Glass is a fine art glass gallery and working studio. Jeremy Popelka and Stephanie Trenchard are nationally known glass artists who create all of their work in their downtown studio, located in the heart of Sturgeon Bay's historic shipbuilding and arts district. Popelka works in the ancient Venetian tradition of murrini blown glass. He also casts internationally award-winning sculptures. Trenchard creates unique cast work that encases handmade glass objects. Her nationally renowned work is represented throughout the country in many fine galleries.
www.popelkaglass.com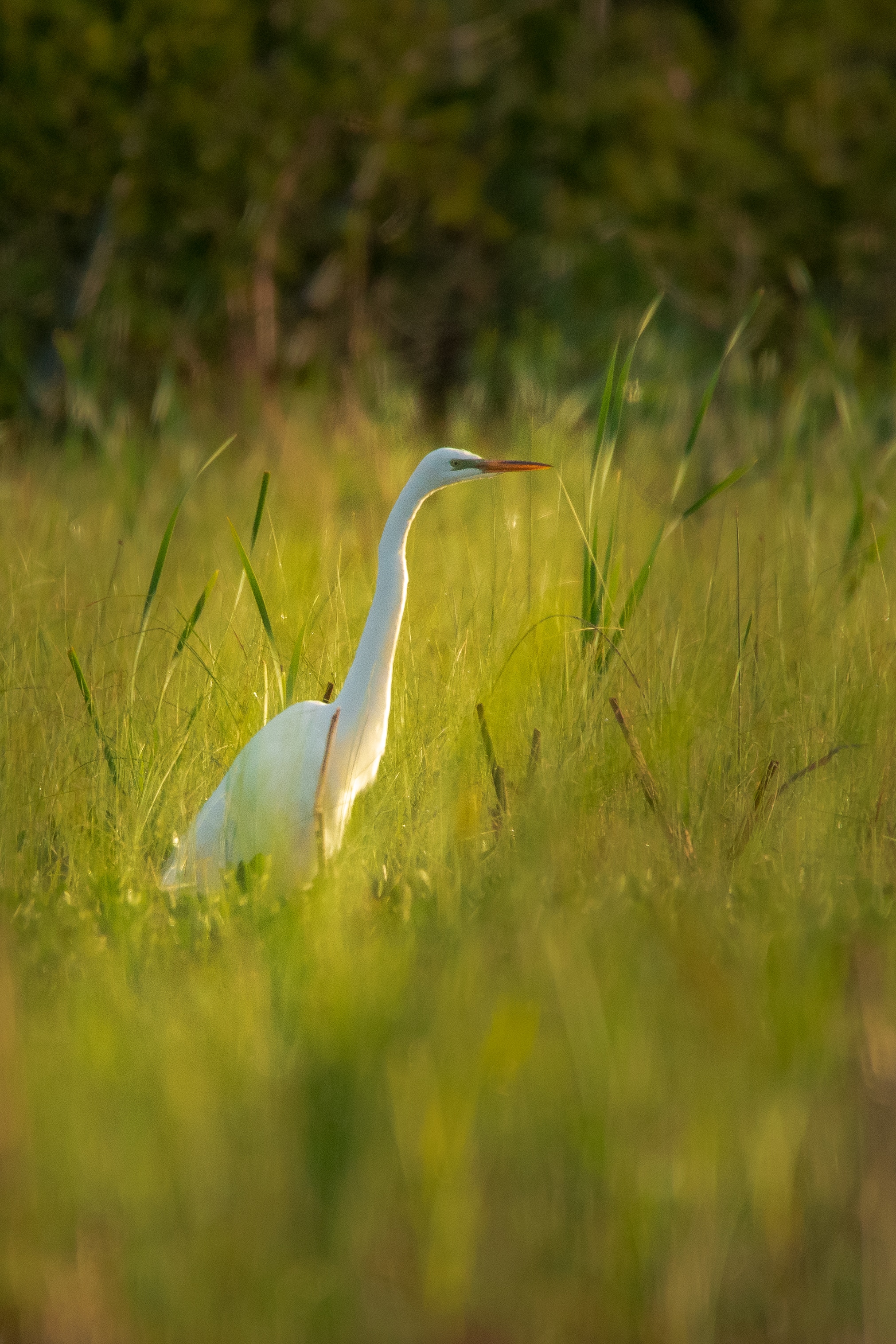 Egret     Photographic  print
David Heilman began taking nature photographs as an adolescent on his family's farm in Door County. After his schooling, he worked in other areas, but David's passion for photography led him to a career behind the camera. For 20 years, he had a portrait business. In recent years, he's returned to his roots—capturing beautiful, fleeting moments in the wild.  
www.david-heilman.pixels.com