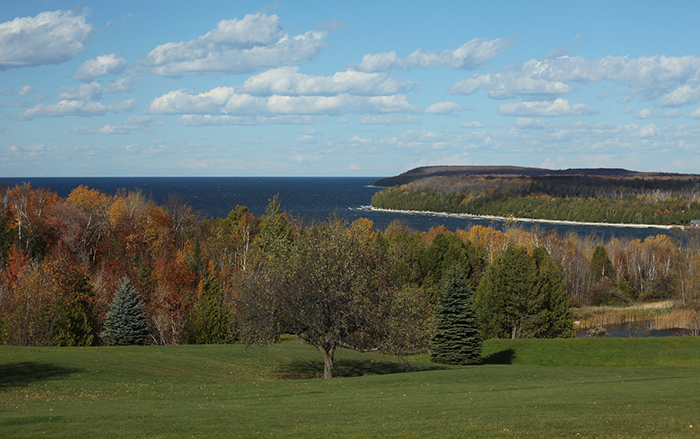 Grand View Scenic Overlook and Park, Ellison Bay, WI Photo by Julie Schartner
Sunday, August 20, 2017 –
The Annual Gathering –
You'll want to join us for an afternoon with friends, great food, and good fun at the Grand View Scenic Overlook and Park in Ellison Bay. It has been five years since the community helped to protect the iconic view from development. Let's join together again to celebrate the protection of this beautiful view, the newly protected lands of the past year and the opportunities that lie ahead.
The afternoon includes musical entertainment by bluegrass band Highland Road, wine, beer, other beverages, and a buffet of heavy hors d'oeuvres and delectable desserts. The event is open to the Door County community of land protection supporters, whether you are a current member or considering joining.
Visit the event page for more details and a link to register.