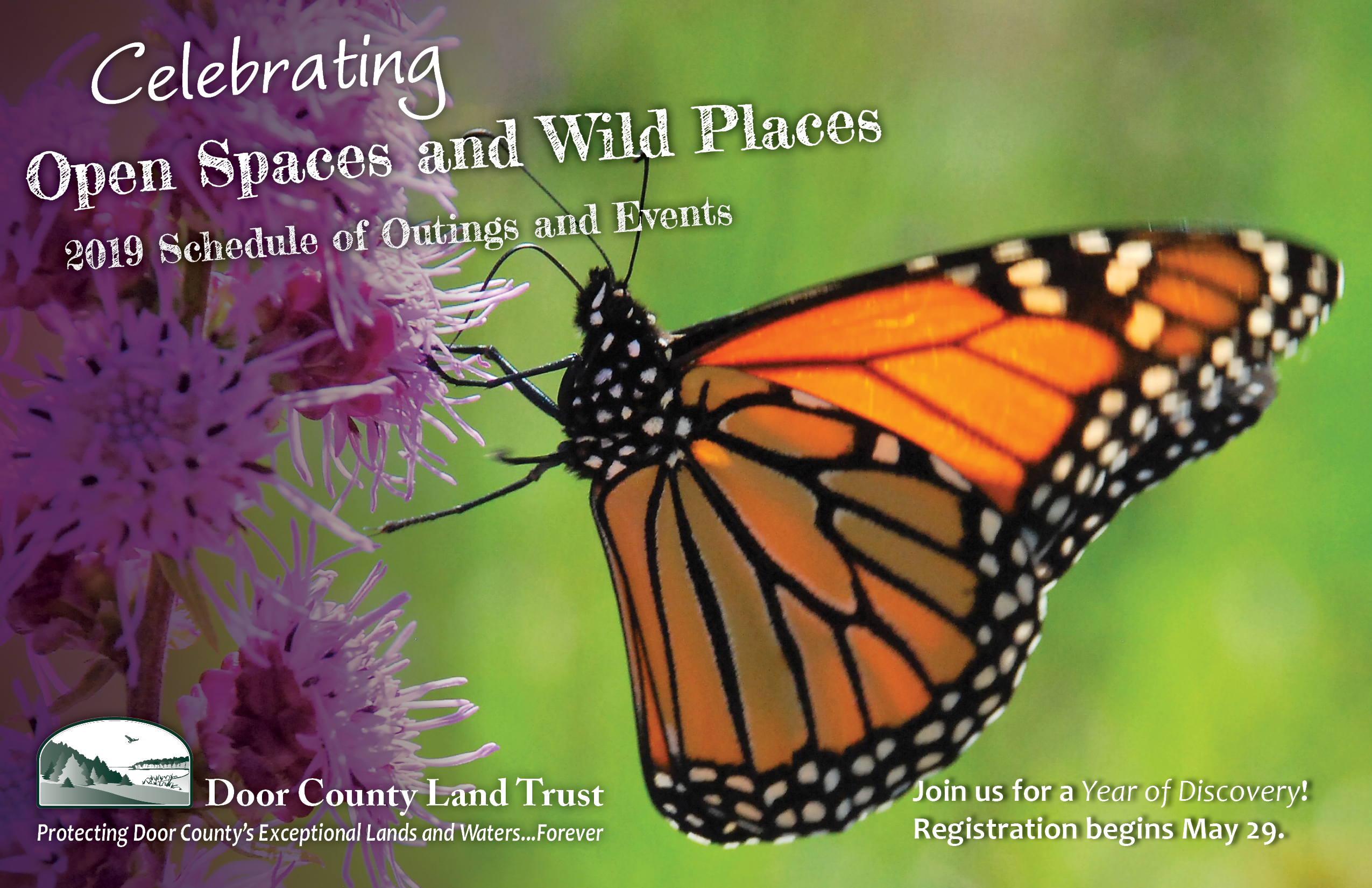 The journey to discovery begins here…
Register for events at 9:00 am on Wednesday, May 29
We invite you to celebrate Door County's beautiful open spaces and wild places! In our 2019 schedule of outings and events, you'll find many ways to connect with the land and the people who make Door County such a special place to live and visit. From forest mindfulness immersion to discovering the enchanting emerald dragonfly, to the dark skies full of sparkling mystery, you'll find events to begin YOUR journey to discovery!
Registration begins online at 9:00 am, Wednesday, May 29.
All proceeds from our outings and events support land protection,
land stewardship, and educational programing!